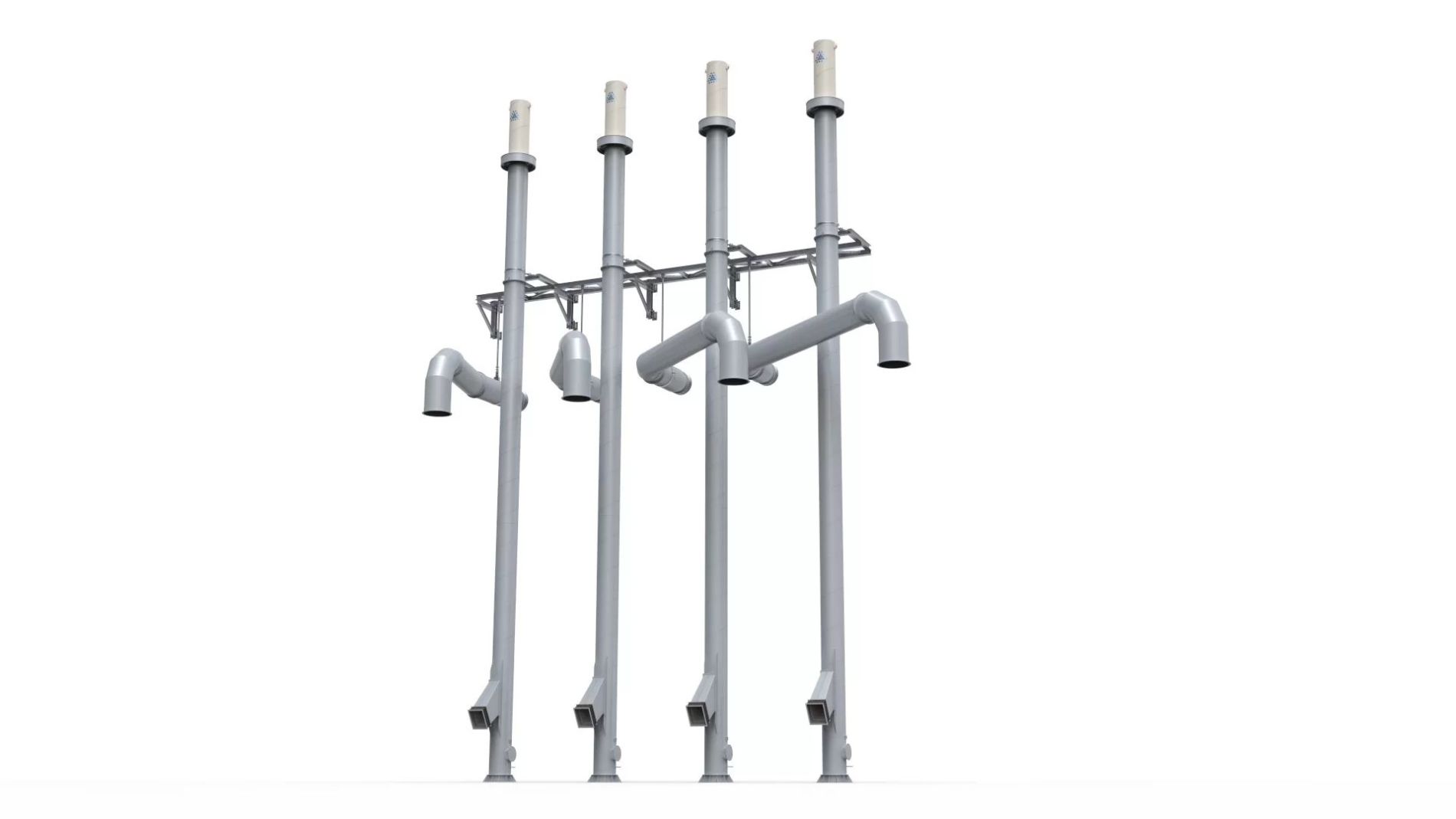 Almatis B.V. - Replacement of 4 stacks
Challenge
The existing chimneys at the Almatis site in the Botlek area met the emission limits set by the local government. However, the chimneys were in very poor condition. Frequent third-party wall thickness inspections showed that oxidation was occurring so rapidly that the structural integrity of the chimneys was at risk. Replacement of the chimneys was inevitable. The challenge was to replace the chimneys without unacceptable risk, but also to do it in stages. The latter was further complicated by the fact that each stack was supported, or stabilized, by one of the adjacent stacks and could not be removed without replacing its stabilizing and/or supporting functionalities.
Solution
The solution developed by Array Industries to the above challenge was a custom-designed, dedicated stack support structure that was built and integrated into the existing façade structure so that the chimney and existing horizontal duct could be supported independently of the chimney and existing horizontal ducts. The design of the chimney support structure also allowed for additional temporary support of the existing chimneys, so that they could be removed one at a time without introducing the risk of an unstable situation.
Facts

Customer:
Almatis B.V.
Location:
Rotterdam, the Netherlands
Benefits
The advantage of the proposed approach was efficient, but above all safe on-site installation during removal of the existing chimneys and installation of the new chimneys.
The risk of downtime due to the replacement of the chimneys was minimized, allowing continuous production. A special internal coating system contributed to an extended service life compared to the existing chimneys.
Solutions:
Stack