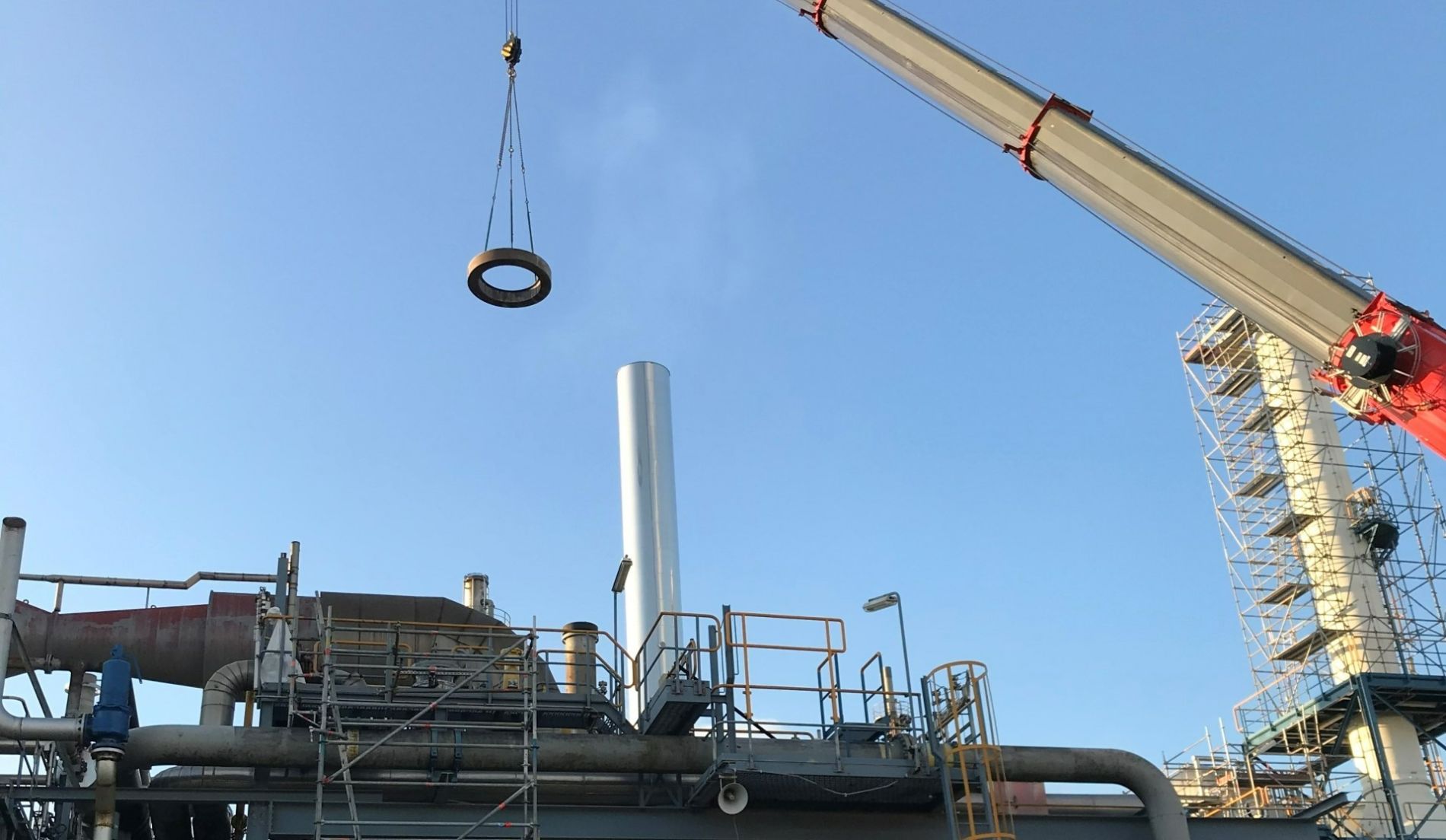 Nouryon - Flue gas stack - HCG Boiler
The condition of the current flue gas stack was disintegrated due to high levels of hydrochloric acid in the system. Multiple components needed replacement, including the tune mass silencer.
Challenge
Material selection was challenging due to the sweet and sour in the system.
Difficult to weld with proper certifications.
Solution
Using Alloy 59 for the chimney construction; a type of steel that is resistant to sweet and sour.
Ordering the Alloy 59 before the order was in, due to the long lead time of the material.
Facts

Customer:
Nouryon
Location:
Rotterdam, the Netherlands
Benefits
Certified high-quality chimney with future-proof material.
Delivery time was achieved by ordering the material early.
Solutions:
Stack