We are familiar with all safety procedures in Oil & Gas industry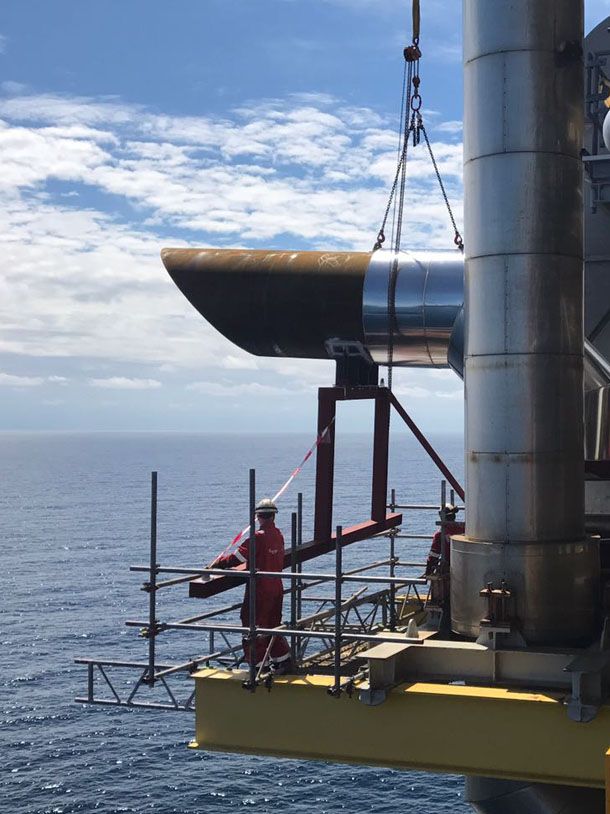 Array Industries addresses the highest priority to safety of the principal, employees, subcontractors and third parties. Our organization is SSC certified and our employees are familiar with all safety procedures in Oil & Gas industry. From design and manufacturing to transport to installation at site: we always take care of your safety. In the design phase we produce an installation and transport plan. This assures you that our custom made solution is installed safe in your premises.

Our company meets the strictest quality standards. Array Industries is ISO-9001, ISO-14001, EN13084/7, EN-1090 and EN3834/2 certified and is fully aware of the importance of quality during design and manufacturing. During the engineering we secure our quality by internal processes and procedures. For the manufacturing phase we have Inspection & Test Plans (ITP) with hold and witness points for client and NOBO. Our International welding engineer (IWE) is in close contact with the production. NDO is executed by certified persons. We integrated the traceability of materials and welding in our standard procedures.
Down time of processes is killing in Oil & Gas! The prevention of down time grows the demand for reliable systems in Oil & Gas, especially in combination with unmanned operations. But how to secure reliability in design processes? The answer to that is in our opinion HAZOP. By zooming in on redundancy and system safety reliability is integrated in the design. For that reason we operate a HAZOP team with chairman and scriber including the necessary software who have the experience in performing HAZOP for multiple processes.

The Array engineering team designs custom made solutions to emit exhaust gasses from gas turbine or generator sets in line with specifications. We propose a process design followed by a mechanical design. In the design we incorporate noise emission, material choice, thermic insulation, ATEX zoning, limited installation space, offshore installation and transport limitations. The design is being developed in close contact with your project team. Our project manager is the connecting link. He brings all disciplines together and assures the project is executed according plans and contract. He is your single contact from design to start up.