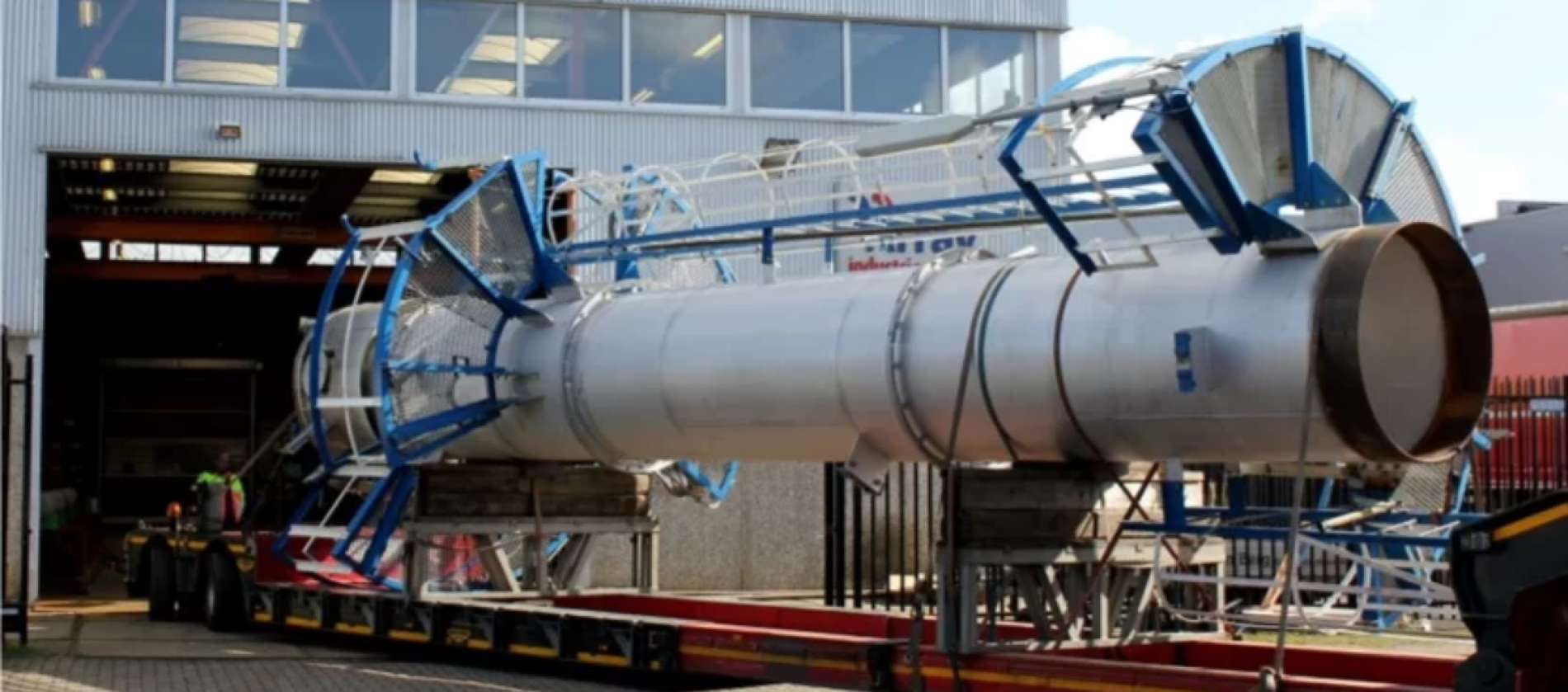 Modification pressure vessel
The lifetime of a pressure vessel was reached due to chemical attack of the reactive fluid inside the vessel. Array industries removed part of the vessel at site, re-built the top part with chemical resistant material and installed the top part at site. The work was executed under Lloyds approval.
Challenge
The challenge for Air Liquide was to stretch the life of the pressure vessel.
Solution
This pressure vessel modification consists of replacing 7 meters of P355 scale for a SS316L scale. We removed the existing scrubber (plasma cutting), modified the scrubber in our workshop and installed the new scrubber section on site using a gold welding method. This means that the weld is examined using two different NDT methods. Complete project management, safety plan, transport and lifting were part of our scope of delivery.
Facts

Customer:
Air Liquide
Location:
Maasvlakte Rotterdam, the Netherlands
Benefits
Safe operation thanks to amine-resistant pressure vessel
Solutions:
Gas-scrubber, Stack