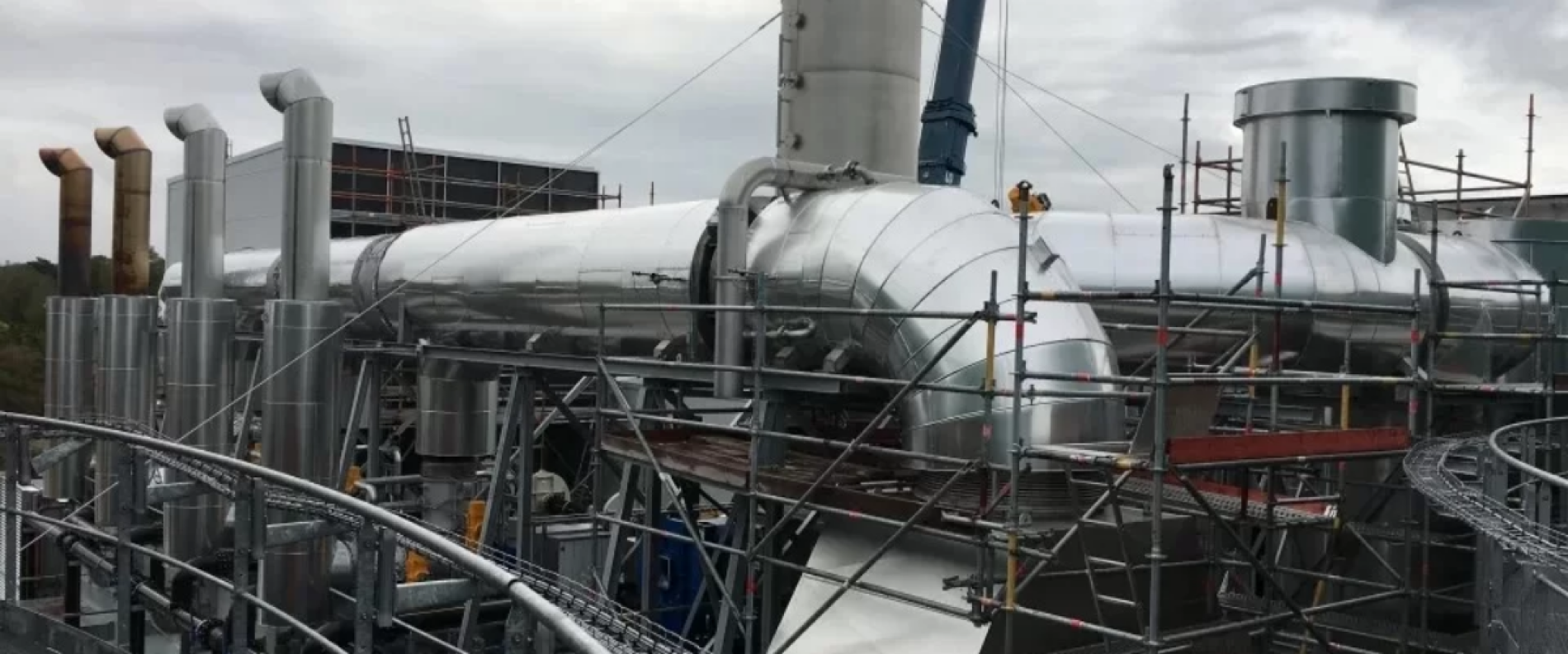 Albertstroom - Exhaust gas ducting
This project is a beautiful example of the efficiency potential of a exhaust gas ducting system.
This client delivers electricity to the government network. When this electricity is generated, heat is released. This heat is used to add to the fermentation process, and the gas created in the fermentation process is used to run the engines.
The remaining residual heat is used in a wood drying process.
Maximum energy utilization when burning gas.
Challenge
Designing the exhaust system
Integrate all components into a working system
Process Analysis
Organic Rankine Cycle (ORC)
Solution
CFD study to optimize the Organic Rankine Cycle (ORC).
Create a complete overhead exhaust support system with integrated lifting beams
Facts




Customer:
BiogasTec N.V.
Location:
Grobbedonk, Belgium
Benefits
High subsidy for our client due to extremely high efficiency of the system.
Residual product of 30°C.
Array facilitated as system integrator, as well as designer and enabler.
Client was able to take advantage of our knowledge and experience of exhaust systems, specifically at Jenbachers.
Solutions:
Acoustical-enclosures, Heat-exchanger, Silencers, Soot filter, Stack