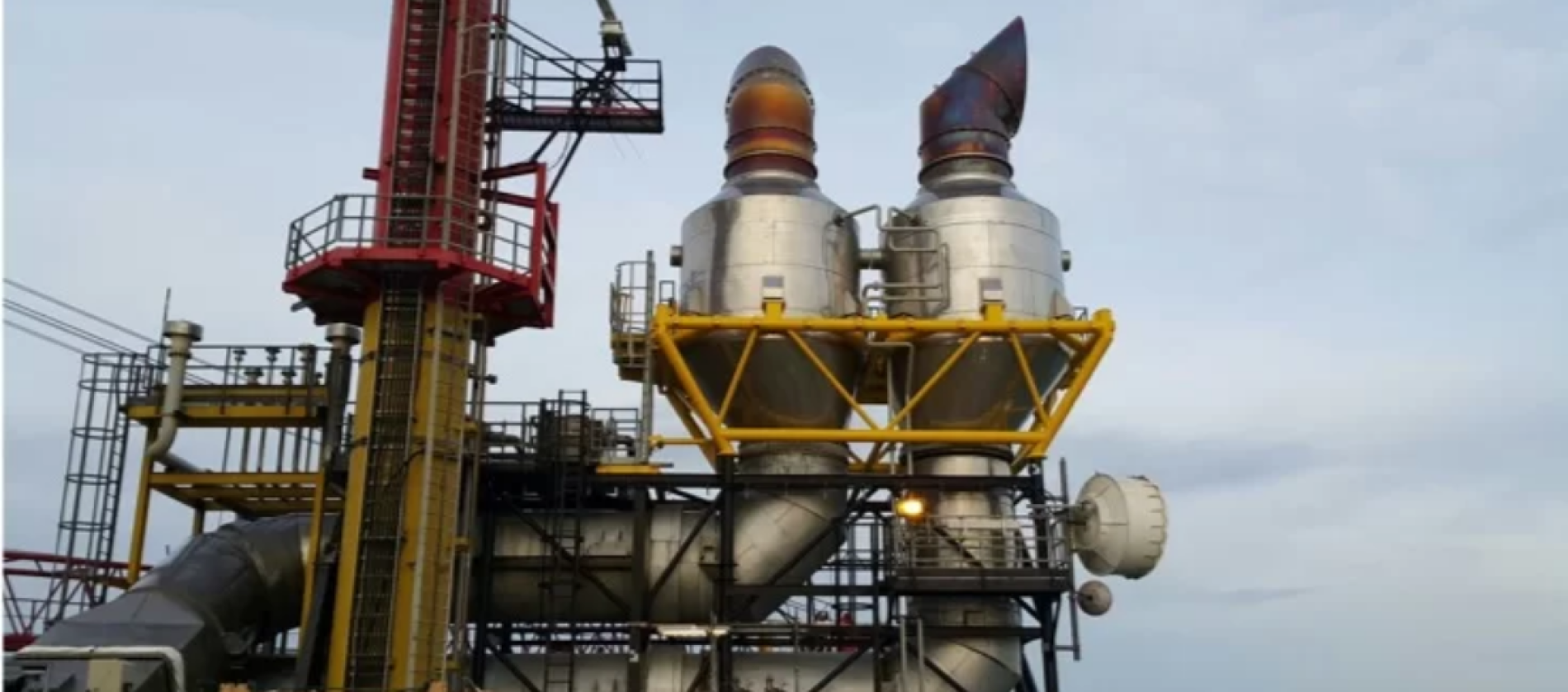 J6A - SCR system offshore
Detailed engineering and fabrication of two Exhaust gas Systems for existing gas Turbines in an SCR system. The project involves major modifications to the exhaust gas system and steel structure. Array Industries suppied the exhaust gas system, steel structure, catalyst support structure, flow distribution plates, permanent NOx measurement tubes and a trial fit of the complete system.
Challenge
Implement modifications or replace parts of the existing SCR system to comply with the new off shore regulations, all while using a restricted space.
Solution
Design, engineering, fabrication & transportation to the offshore platform
Supervision by in-house engineers during installation and commissioning
Facts

Customer:
Centrica
Benefits
Extensive use of available equipment
Minimal disruption to operational processes during installation
Lower noise levels than expected
Client complies with new offshore emissions regulations
Solutions:
SCR/Oxycat