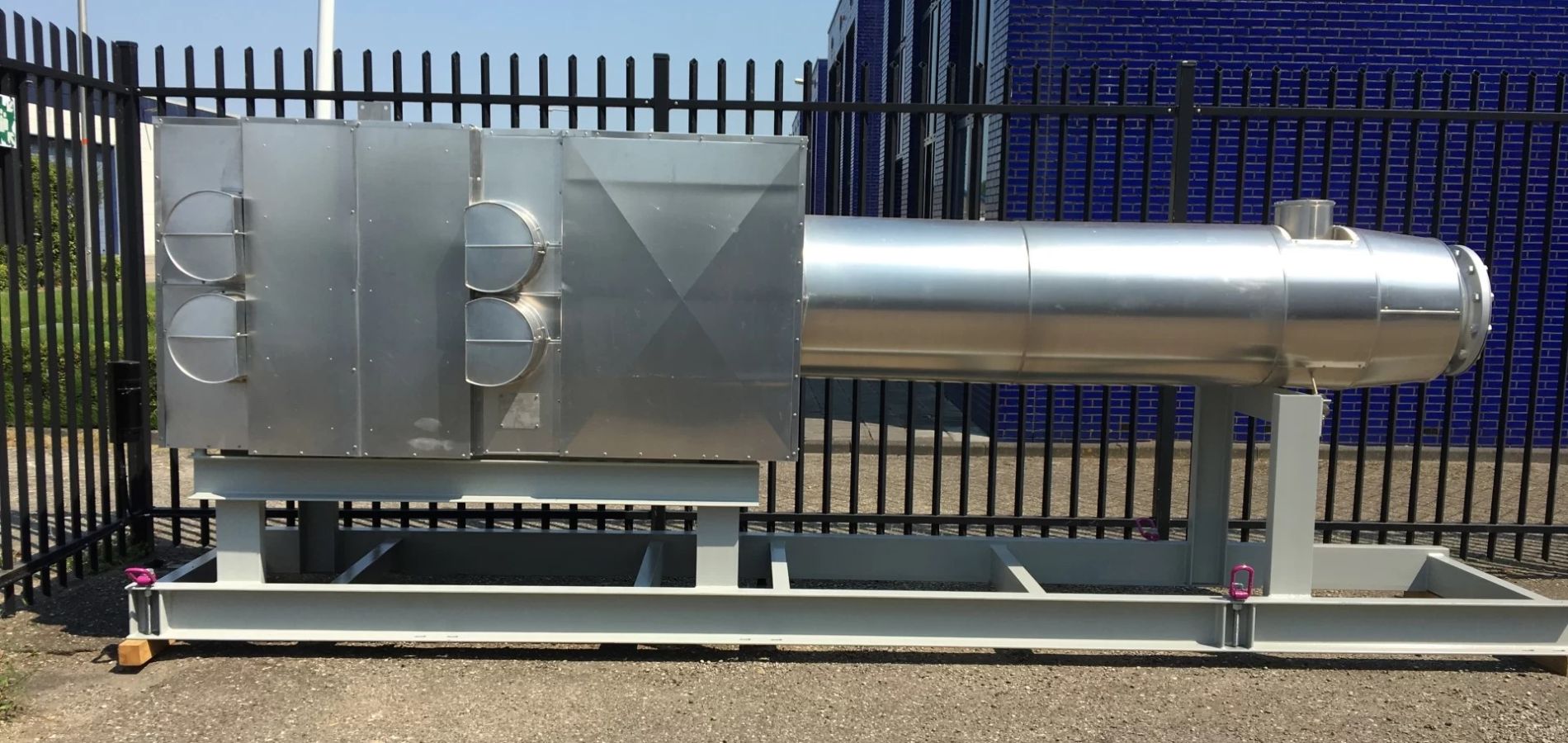 Engie - D15-A SCR Offshore
Our client ENGIE wanted to reduce the NOx exhaust gasses of their generator to zero. To realise this, an exhaust after treatment was needed. This is also called an SCR (Selective Catalytic Reduction).
Challenge
Reduce NOx emissions to zero.
Installation in a confined space.
On-site installation on an offshore platform.
Solution
The system consists of an integrated SCR / Silencer system, mixer and reactor housing.
The silencer section is tuned to achieve optimum sound attenuation in the ignition frequency range of the engine.
Facts

Customer:
ENGIE
Benefits
No NOx emissions after installation.
Noise level reduced to a minimum.
Solutions:
SCR/Oxycat