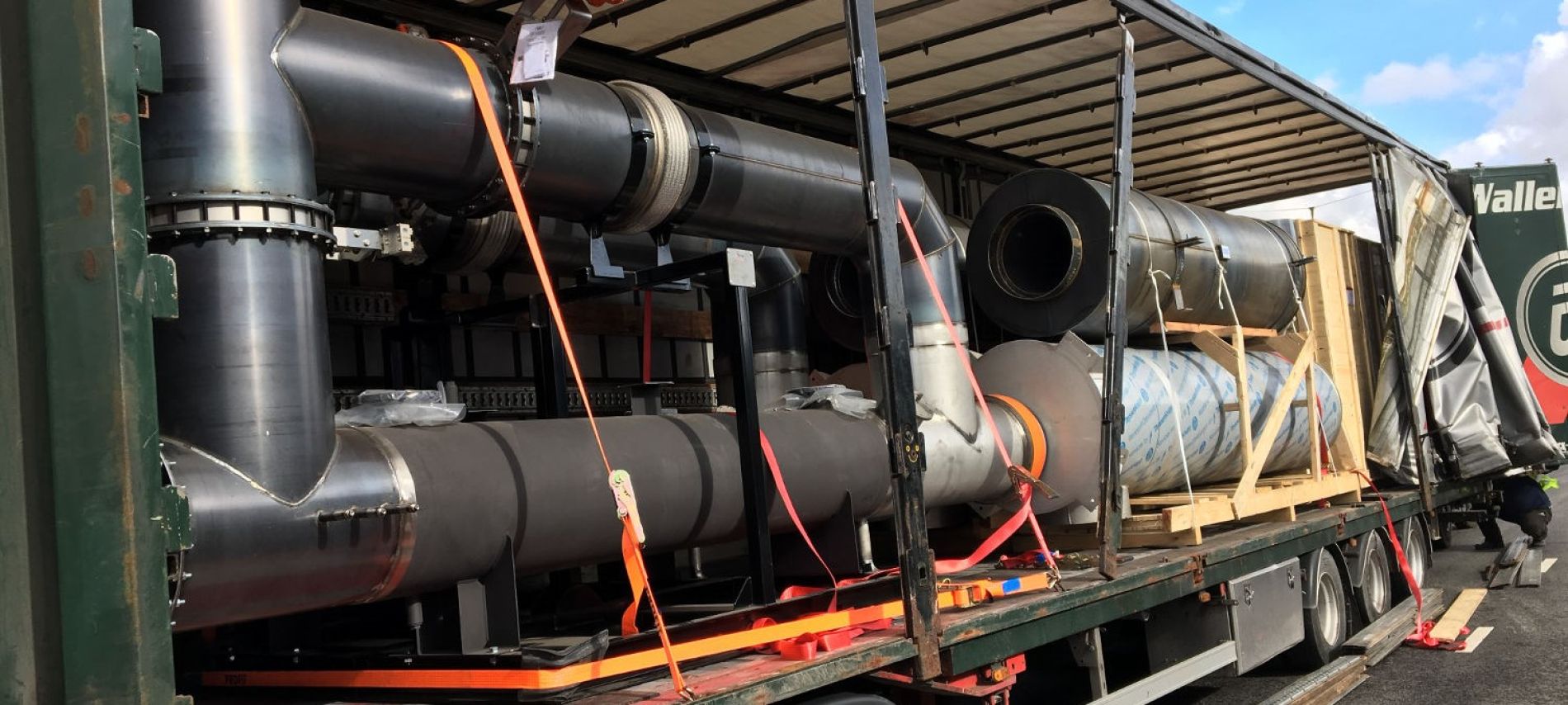 Ovoshevod - BoP for nine CHP engines
Array Industries is a supplier of complete Balance of Plant's for CHP installations all over the world. For this project we have designed, produced and delivered the BoP for nine complete CHP systems to Russia. This project includes the supply of flue gas systems, acoustic enclosures, oil systems and the complete central heating as well as the electrical installation.
The exhaust gas system transfers the exhaust gasses from the engine to the atmosphere, derives the heat from it to use for other purposes and treats the gasses to meet the emission requirements set by the government. These requirements are not only set on CO2 emission but on sound emission as well.
Challenge
Complete pollution, noise, heat and odor control installation
Meet the requirements set by the government
Reduce CO2 and create an option for CO2 fertilization
Solution
Full BoP with engineering, fabrication and transportation.
DeNOx system
Silencers with exhaust piping
Soot filters
Heat exchangers
Customized equipment layout
Facts




Customer:
Max Motors LLC
Location:
Russia
Benefits
Electricity for the lights
Heat for the greenhouse
CO2 fertilization is optional for higher crop yields
High efficiency of the nine gas engines
Solutions:
Acoustical-enclosures, Heat-exchanger, Silencers, Soot filter