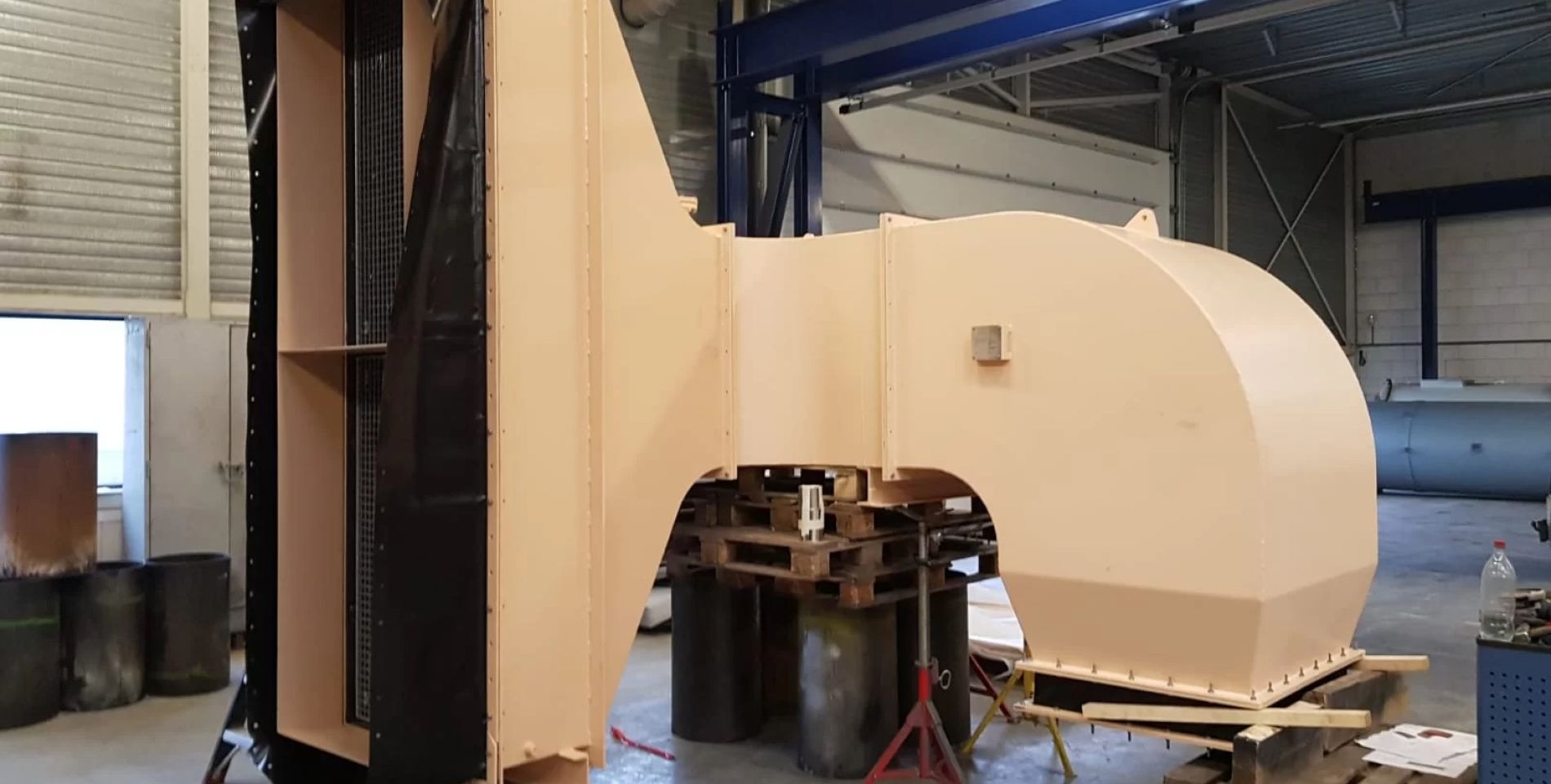 DOW Silicones - W960 boiler - Suction duct
After doing research on the efficiency of the boiler, the conclusion was made that the potential of the boiler was far from met. To fix this, a redesign of the suction duct had to be made and the current suction duct had to be replaced.
Challenge
Creating an efficient intake duct to reach the boiler's potential.
The suction channel had to blend into the surrounding components.
Create a laminar flow with as little resistance as possible.
Solution
CFD study to obtain exact dimensions.
Painting the extractor in a desert/sand color.
Facts

Customer:
DOW Silicones UK Ltd
Location:
Penarth, United Kingdom
Solutions:
Process ducting